Cottage Refurbishment, Rendlesham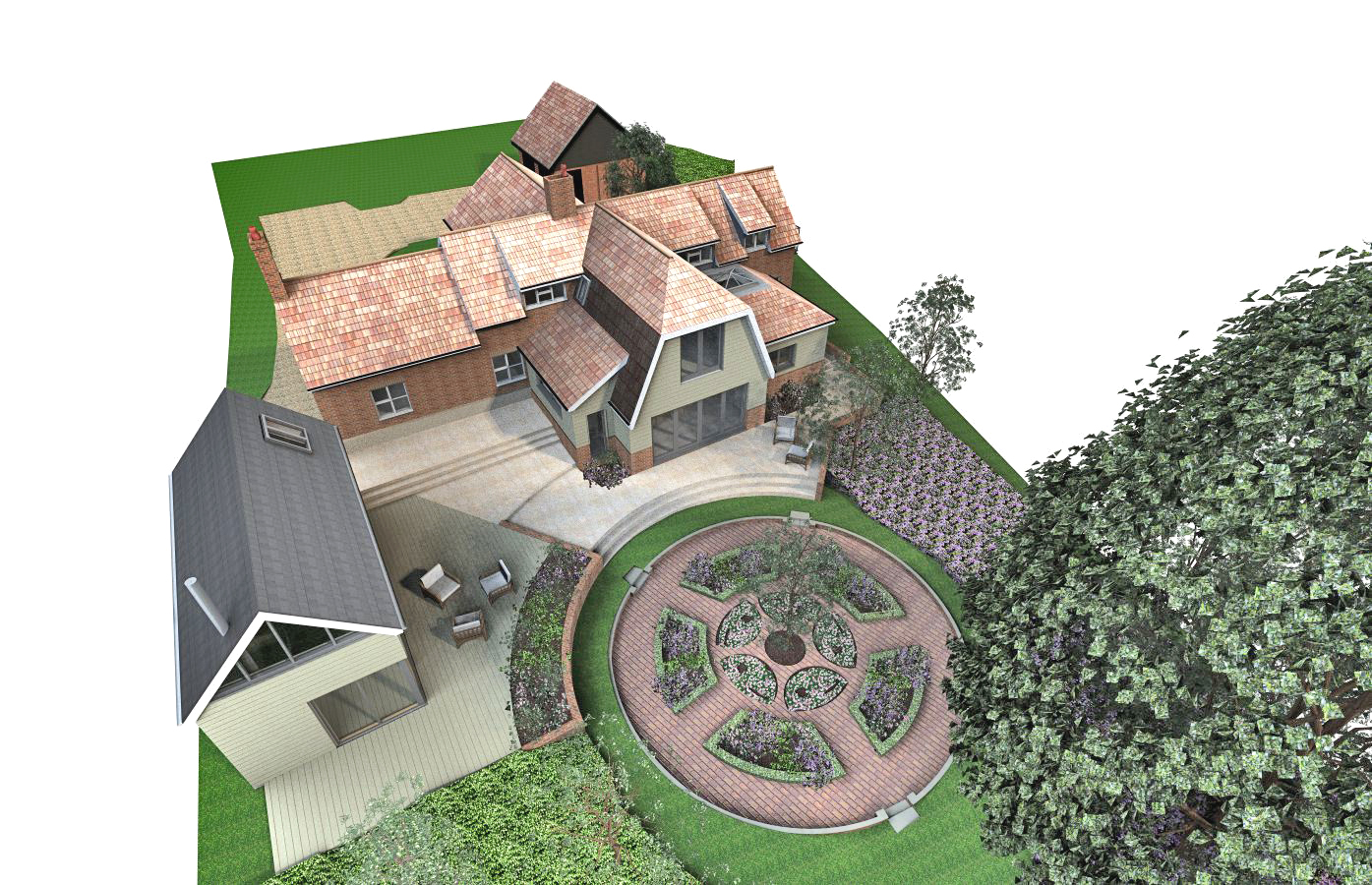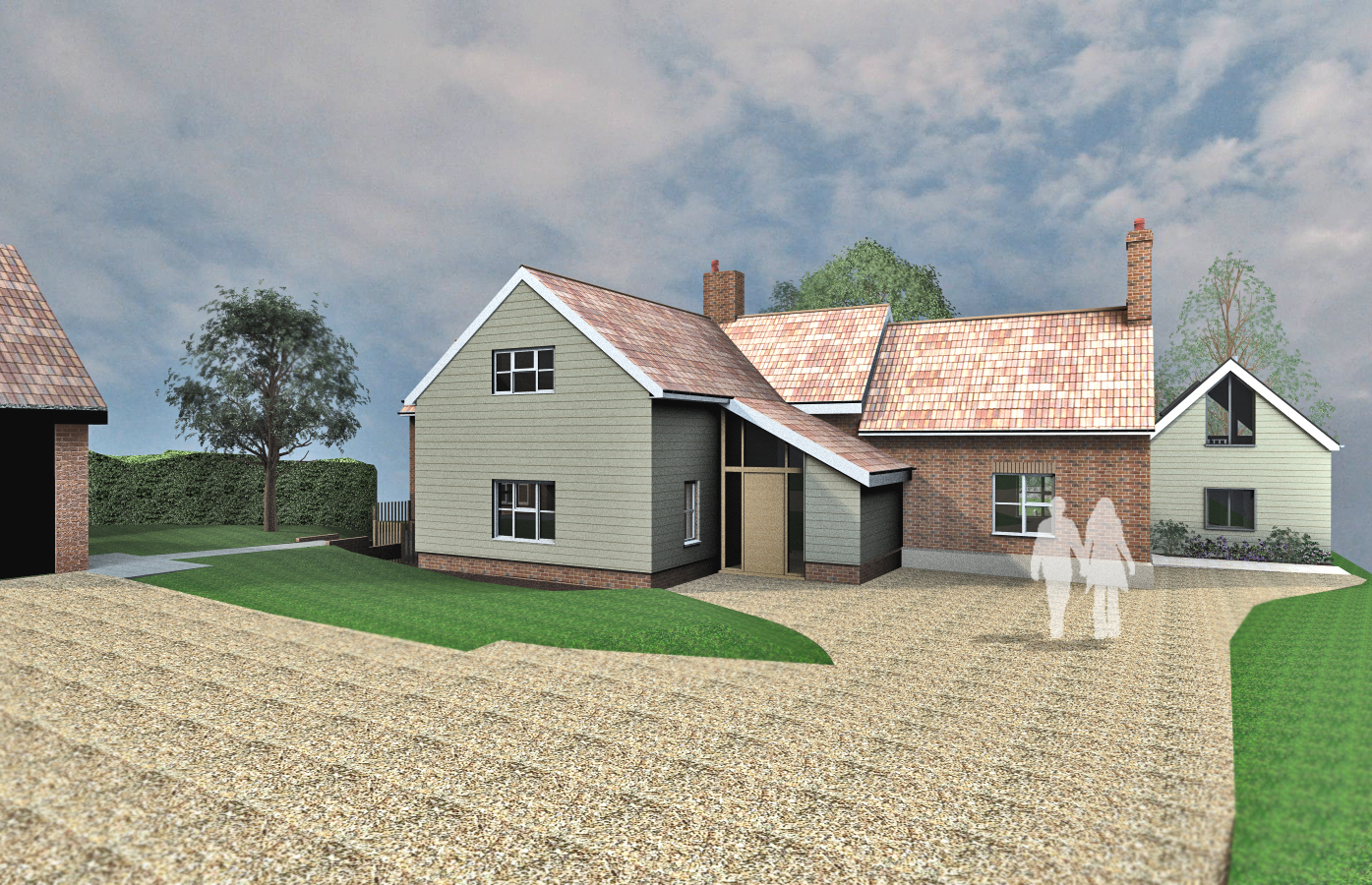 The Overview
The Cottage was a detached 3-bedroomed Victorian dwelling with latter day extensions. Our clients wished to sympathetically extend it in key locations, to enlarge their living space in way that embraced the garden and the homes unique setting within this part of the Suffolk countryside.

The existing house is constructed in facing bricks under a clay pan tile roof. At the rear, cat-slide roofs had been installed over first floor rooms, which not only jarred visually, but also added complexity to any solution to further extend this elevation.
The Challenge
Construction of a new entrance porch, a two-storey rear extension to create improved kitchen / dining room facilities at lower ground floor level and an additional bedroom on the first floor. The new site layout also incorporates a bespoke self-contained annex building. The existing home went through significant refurbishment and upgrading. We further designed the new garden spaces around the home and extensions to create new settings.
The Solution
Porch: The principle entrance to the house is poorly located / treated with no sense of arrival. These proposals create a new entrance porch which faces the main vehicular and pedestrian approach. As part of this work, it is proposed to take down an adjacent ill-fitting circular bay window and replace it with a smaller / single window, and to clad this wing of the house in timber boarding to create visual interest to a house which is predominantly brick. The new porch is simply an extension of the existing roof, with a tall oak glazed screen marking the entrance and welcoming visitors to the house.

Two-Storey Rear Extension: We have designed it around the use of a mansard roof structure. This roof form allows us to neatly tie the upper roof section of the mansard back into the existing (shallower) cat-slide roof. This creates a distinctive look to the rear of the property and one which engages with the delightful cottage garden and fields beyond. The extension will be clad in Timber weatherboarding over a red brick plinth to provide contrast against facing bricks on the main house. The mansard / lean to roof will be lined with red plain tiles seen as a good counterpoint to pan tiles.

Annexe: This stand-alone building is seen as a contemporary addition to the main house. Its form is simple with slate-lined roof over timber framed and clad external walls. The annexe will enjoy a high level clerestory window in the gable wall and wrap around corner glazing to flood the interior with natural light. It has been positioned away from the main house to embrace views of the cottage-style garden and to create a protected / enclosed patio area, layered to work with the change in existing ground levels. The annexe will be set down into the ground to reduce its impact on the neighbour's property.

Materials have been chosen to respect the character of the house and enhance the setting and sense of place.